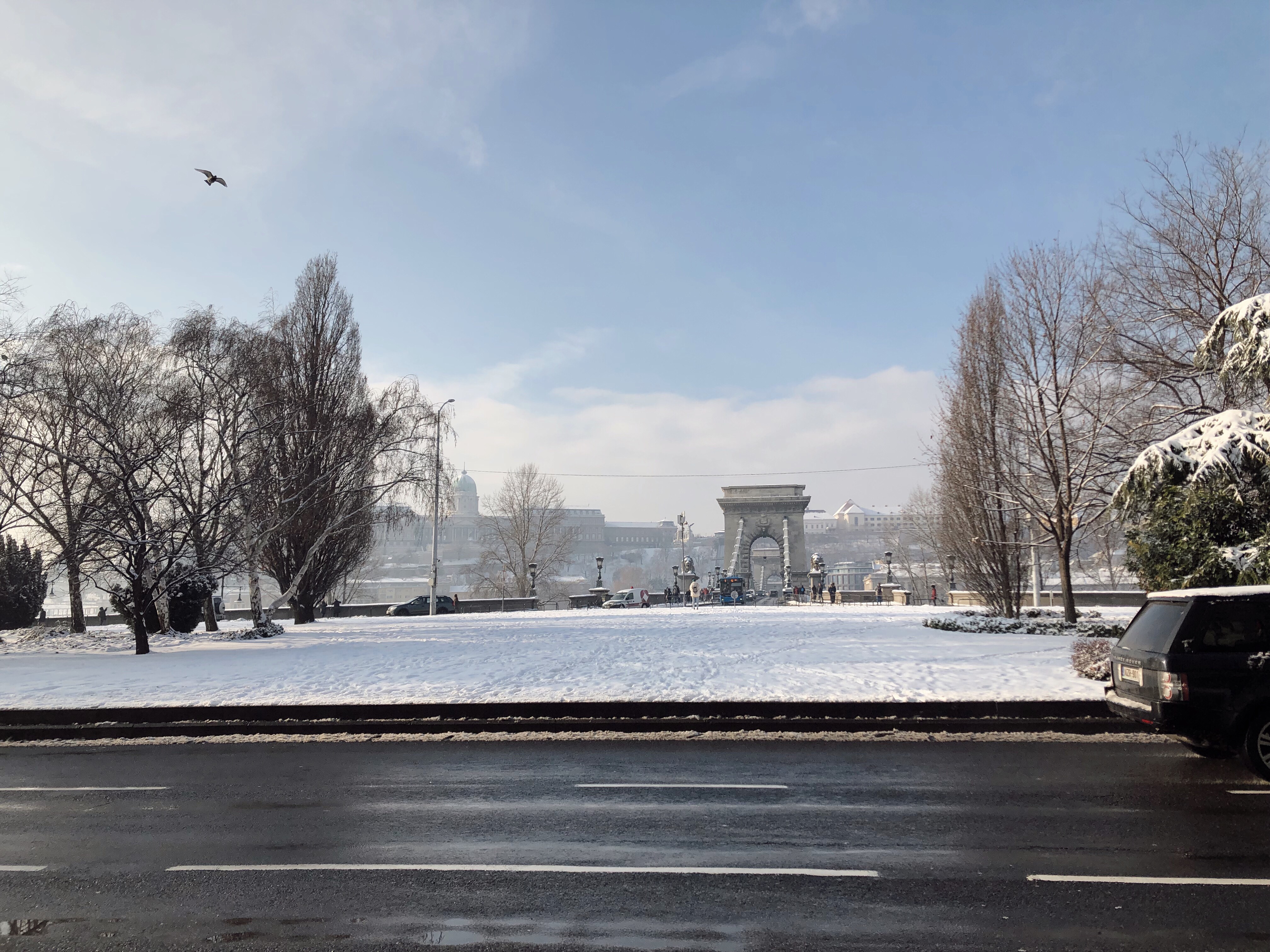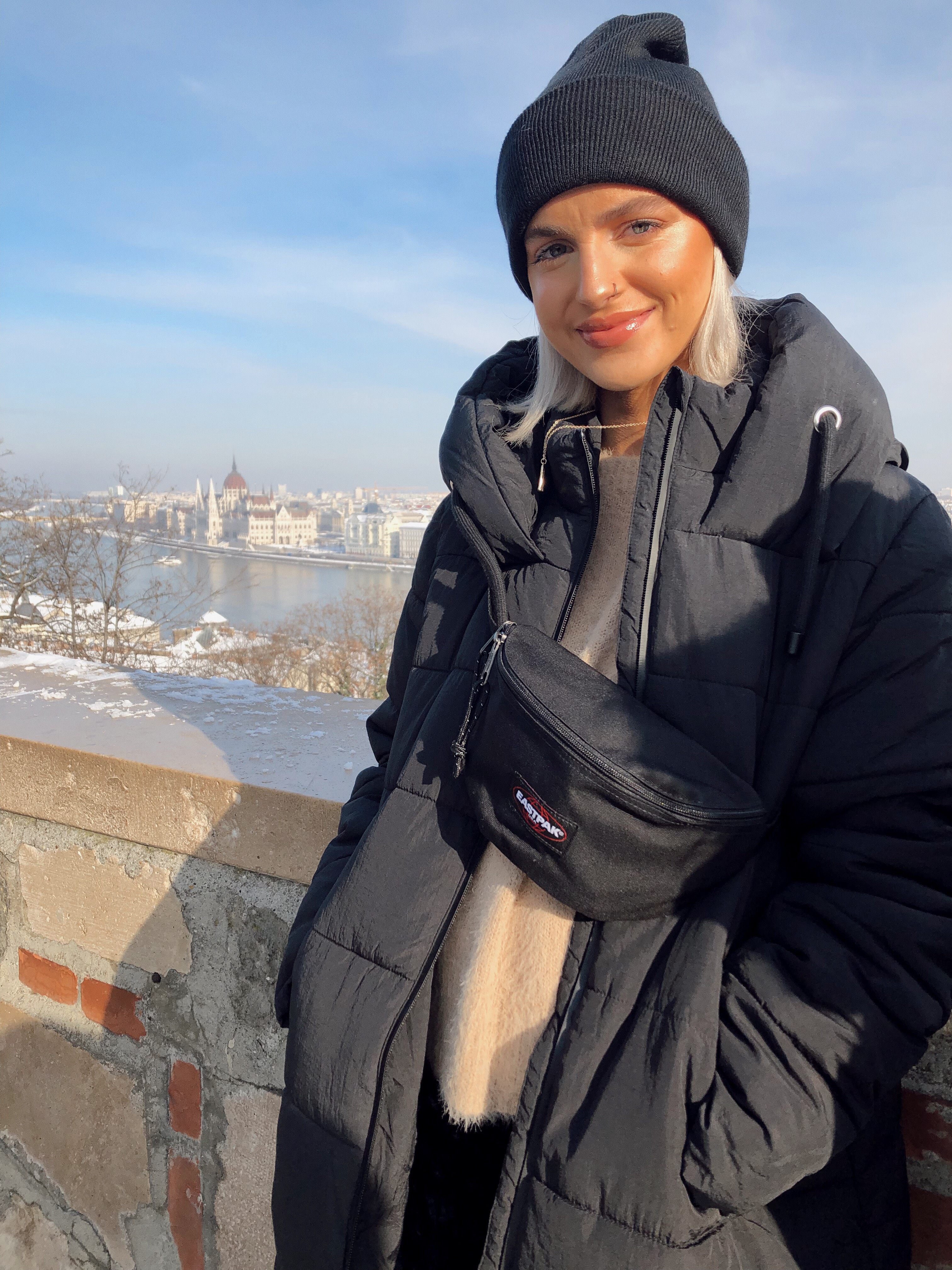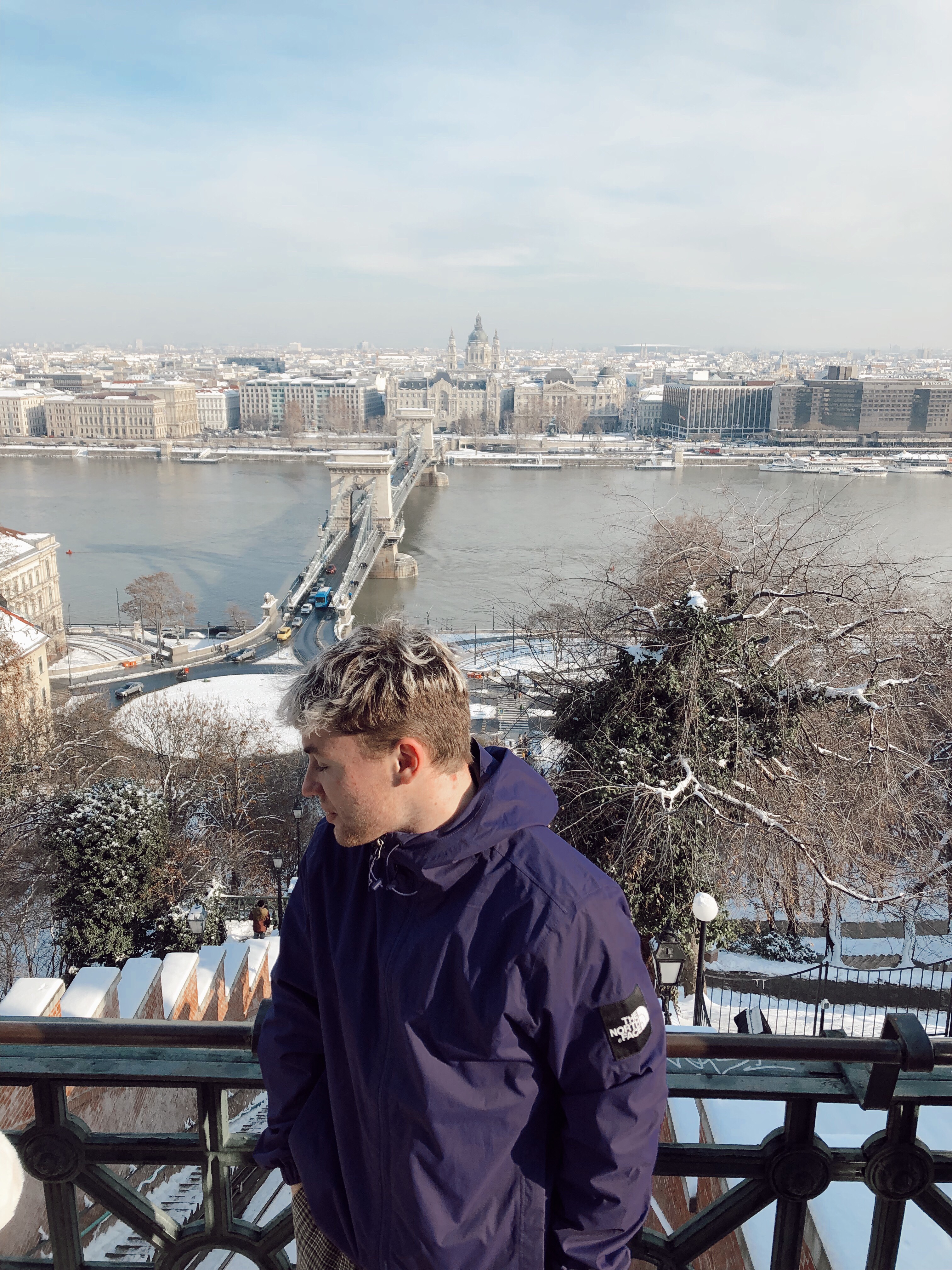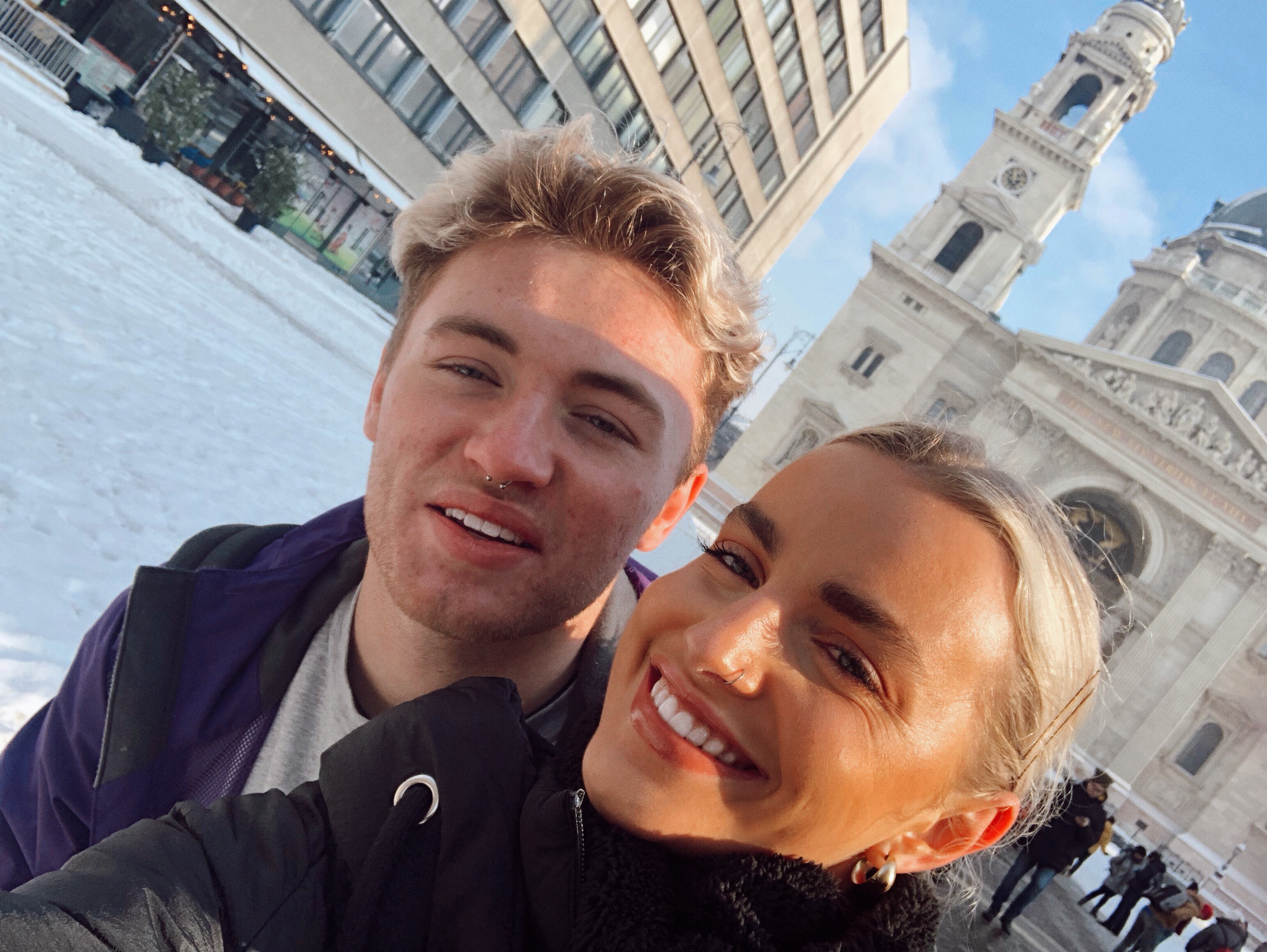 Hellooo again!
I think many others would agree with me that January isn't quite complete without a spontaneous city break…
Well for starters our travels to Budapest didn't go as planned from the get-go and we got to visit Bratislava, Slovakia for a few hours! This of course was due to the extreme weather conditions that had completely covered the whole city with snow!
After an extremely long and miserable day of travelling we had finally made it to our Hotel at 9:30pm that night.  The hotel we stayed in was called D8 Hotel Budapest, and I couldn't recommend it enough! The staff were extremely friendly and welcoming, and the rooms were spotless and very cool. The hotel was extremely central and perfect for any youngsters like me and Andrew who enjoy a bit of shopping. The hotel was only about a five-minute walk to shops like Zara, Bershka, Mac and so much more! I would 100% recommend this hotel to anyone going on a short trip to Budapest as it was reasonable and can easily be booked through Bookings.com!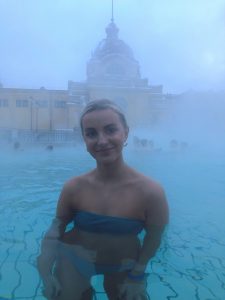 On our first full day in Budapest, we tried to do as much as possible to make up for our lost time due to our flight being diverted. We woke up early and headed into the city where we found a cute local restaurant where we ate our body weight in food and stocked up on oj and lots of coffee!! After our glorious breakfast we wandered the streets of Budapest, with the help of Google Maps of course. We made our way to the Zoo which was very cool to see in the snow. We spent a couple of ours here mainly because I was so fascinated by the sloths and monkeys, far too cute for my liking!
After a few hours at the Zoo, we headed to the amazing Szechenyi Baths, which I'm sure you've all seen plastered over Instagram. The baths were incredible and defiantly me and Andrews favourite part of the whole trip! They are defiantly a must-see when visiting Budapest. Who would of thought that I would be chilling in a bikini while sipping a can of 'Stella Artois' in the minus five-degree weather in Budapest? well I was, and it was brilliant!!!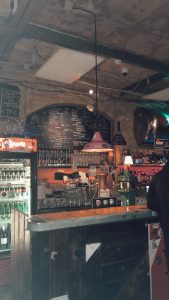 I had heard from so many people that when visiting Budapest that the Ruin Bars are a must! We went to the most incredible ruin bar called Szimpla Kert which was in the Jewish Quarter of the 7th District. The place was packed with tourists and we met a few Irish in there too which is always nice. The drinks were good and there was a separate bar for most types of drinks, so naturally I was sitting by the cocktail bar… We also decided to have a bite too eat here which was available upstairs and was very tasty too. It was such an enjoyable place and the music and atmosphere was also a big plus!
On our second day we woke up slightly later… I'm blaming the shots of Unicum Andrew made me try from the night before, DISGUSTING. It was a glorious, but freezing day and we decided we would head across the bridge to see the Budapest Castle. We first made a quick stop for breakfast to a very quirky little café called 'Marvelosa'. After breakfast, we headed up to the Castle on a small shuttle bus which took us on a little scenic trip and only cost six euro each, which we could hop on and off at different stops all day. We visited the Castle grounds and the views were incredible. We also visited the Hospital in the Rock which was a nuclear Bunker during the second World War. We went on a guided English tour which was interesting, and we learned lots about the History of Hungary.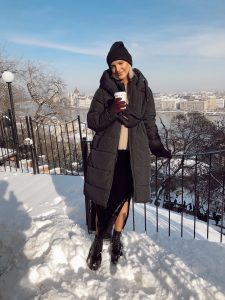 After a well needed nap, we headed back in the Direction of Szimpla Kert as we enjoyed it so much the night before and because there were some cool restaurants around this area. We stumbled across a nice bar/restaurant called 'BBz'. The food and drink were again reasonable and tasted gooood. We had another fun filled night with friends from Cork, Eabha and Stef and headed to the nightclub called 'Instant'. It was huge but defiantly worth going to if you're travelling with friends to Budapest!
We had such an amazing trip to Budapest and I was mesmerised with how beautiful the city was and how great the style was. The people we met were helpful and it was quite easy to get around the city by walking. It was overall quite cheap to eat and drink there, but the shopping and is the same price range as back home. My favourite attraction was defiantly the baths and to see Budapest castle was breath-taking! I hope this is helpful for anyone thinking of visiting Budapest! Thanks for reading.
Ali x