Shopping Trip To Manchester!
It's become a tradition that every year around October/ November myself and my mom go on a spontaneous shopping trip to somewhere in the UK. This year we decided to visit Manchester and I could not recommend it enough! We had two full days of intense shopping as we got an early flight out of Cork Airport on Sunday direct to Manchester Airport and then a late flight home on Monday evening.
We decided to treat ourselves and stayed in the most amazing  five star hotel, The Radisson Blu Edwardian where the staff took really good care of us. Our hotel was in the heart of Manchester City which made the trip so easy and manageable with the help of google maps..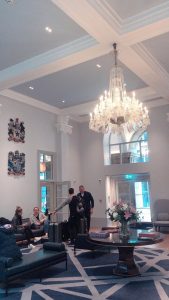 On Sunday, we decided to hit up Trafford Shopping Centre. This place was absolutely huge and nothing compared to what we have at home in Cork. It had every shop that I wanted to visit, the likes of Mango, Zara, Topshop and some quaint shops I am not use to seeing back home which was lovely!
We were absolutely spoilt for choice and defiantly got some stares due to the amount of shopping bags we both were carrying.. Trafford Centre is defiantly a must if you are looking for some shopping in Manchester. I would recommend getting the bus to and from the centre to avoid the cost of taxis as they can be quite expensive, and why not save as much money as you can for clothes!!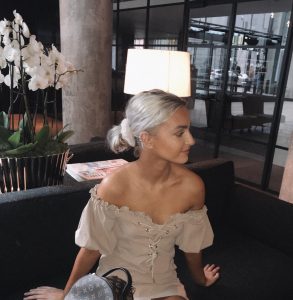 On Monday we opted to not eat breakfast at the hotel and went a discovered the most amazing café 'Hampton and Vouis', which was located on Princess Street. After our tummies were full we headed to Westfield Shopping Centre area which is another popular area for shopping in Manchester. We didn't really enjoy this shopping centre as much as Trafford as it had the usual shops that we are used to seeing at home. Although it had a few cool shops including Size? and Urban Outfitters. We didn't waste any time here and decided to head to the vintage shopping area of Manchester which had the craziest vintage shops and coolest little cafes. I loved one vintage shop particularly, 'Cow'. I bought a few bits which are defiantly some of my favourite pieces at the moment!
I could not recommend Manchester enough, not only was it a perfect city for shopping, the people there were all extremely kind and helpful!
Ali x